A couple of years ago when I first designed this fly a famous fly angler commented "There's no need for all that". Meaning that there are simpler versions of the Daddy Long Legs. Of course there are! And many more complicated ones as well. My point is, I really enjoy tying this pattern and it has caught me lots of fish. Surely that's what it's all about?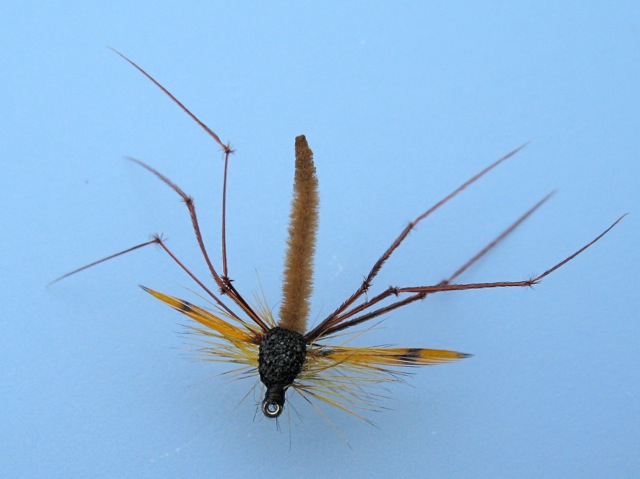 To tie Sandford's Daddy you will need:
Hook. Kamasan B 100 size 12 or similar.
Detached Body. Brown suede chenille.
Legs. Knotted pheasant tail.
Wings. Grizzle hackle tips.
Thorax cover. Black Micro Thin Foam.
Hackle. Ginger grizzle.
Job done…Catch a big one!
To see me tie my Daddy check out my DVD Mayflies & More