My Life So Far…in 645 Words!
I left school when I was 16 and worked as an actor in repertory companies and on many children's TV series. I worked in London's West End including plays at the Royal Court and Duchess Theatres.
In those days one was obliged to do National Service and I was called up into The Royal Signals. Having trained me as a telegraph operator they recognized my true potential and posted me to Catterick Camp in Yorkshire, to manage the Garrison Theatre!
Once released, I had to work very hard to get re-established in the 'profession' but was lucky enough to land a part in the UK's longest running soap opera, Coronation Street. It was at the time of the Beatles rise to fame and I played a window cleaner from Liverpool who became an overnight sensation with a hit record! The two years that followed were a whirlwind of pop concerts, cabaret and rock and roll tours.
Then my luck ran out. I had a family, no work and owed the taxman far too much money! We struggled through the bad times and my luck changed for the better when I met a voice-over agent. I made a demo tape and from that day on, for about 25 years, my feet hardly touched the ground.
I started my own production company, Hobo Radio, the repeat fees for my voiceovers piled in and Hobo won almost every prize that our industry awarded. The late, gravel-voiced actor Bill Mitchell and I got together, called ourselves Yin and Yan, and had a hit with a comedy version of the Telly Savalas chart-topper 'If'. Life was good and so it continued for many years, but sadly nothing lasts forever.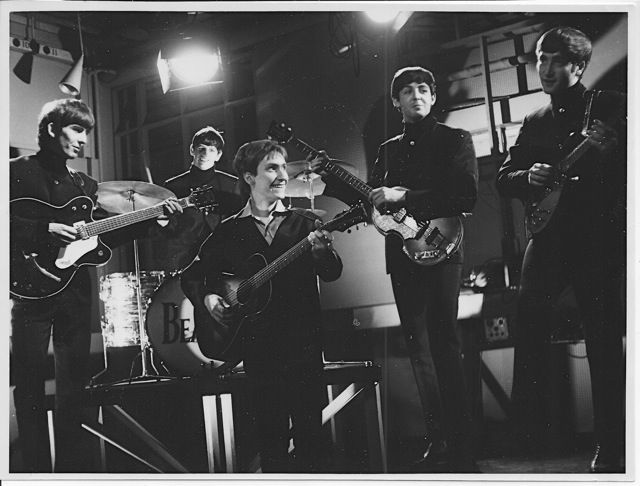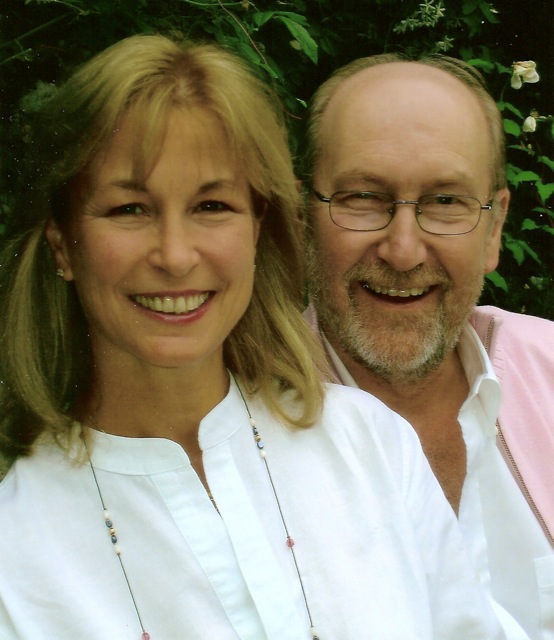 After a painful divorce, a beautiful new lady appeared in my life and we set up home together. We've now been married for nearly 20 years and together for over 30. A record for both of us!
Fifteen years ago there was another pivotal moment in my life. I was due to have my annual lunch with my brilliant financial advisor Sean Scahill. It had been a very hard week dealing with three difficult clients and I asked Sean a life-changing question. 'When can I stop this bollocks?' He said 'I keep telling you…'yesterday'…but you're not listening!'
Within six months I'd passed the company on to my co-producer, sold the property in Soho, told my agent that I was taking a well earned sabbatical, and retired to the country to dust off my fishing equipment and indulge myself in my passion for vintage tackle collecting. At the time, we were living in a mill on the River Rother in West Sussex and TV angler Paul Young with his director Ricky Walker came to make a half hour TV show, catching some of our giant Chub on the fly. Ricky asked me to join in with the filming and it turned out to be a really enjoyable show. Four weeks later he called and asked me if I would like to make my own series for the Discovery Channel. We made ten half hour shows under the 'Just Fishin'' title, three of them in Alaska while living in a tent! They still show them occasionally on Discovery Shed.
During this time I was writing regularly for Waterlog magazine on fishing in general and the more bizarre in particular. At the same time I was covering the world of vintage tackle for Angling Times and Trout and Salmon magazine. I have written three books, the details of which you'll find on the books page.
For the last five years I've been writing a regular column on vintage fishing tackle for Fly Fishing and Fly Tying Magazine, where I have also been able to feature some of my fly designs. More recently, I've been writing the occasional piece for FF&FT, I still have an avid interest in the vintage tackle auctions and spend the rest of my time fishing either on the fly for trout or, more sedately, after the elusive and harder to catch Carp! I'm very fortunate to live within easy reach of some beautiful fishing that never bores me. A couple of years ago I rediscovered my love of the guitar and took up weekly lessons… I now have a vast repertoire of country songs, and practice almost every day! Life is good.
Thanks for visiting the site. Tight lines…Tight Threads and catch a big one for me!
Chris Sandford Spring 2013.