Here are my books with my publisher's notes along with some good reviews for which I'm grateful!
You can find order and payment details on the dedicated links to each book.
A Wellie Full of Water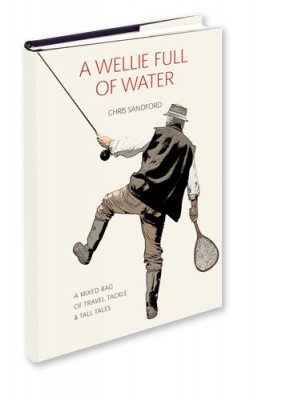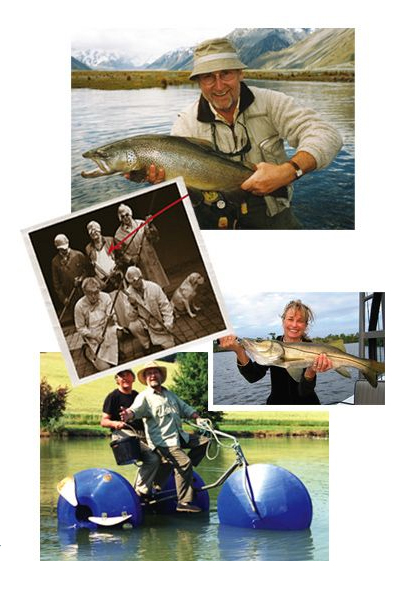 Chris Sandford has fished since he was a boy, originally on the river Mole in Surrey, but in recent years, around the world. A Wellie Full of Water is an entertaining collection of tales from his angling adventures. There's pike in the Trossachs, lake trout in the Yukon and massive carp from the Massif Central. There's shaggy fish stories and from the bizarre world of vintage tackle collecting, there's the Totally Tasteless Teapot, the cross-dressing fishing reel and some beautiful backsides. And if that wasn't enough he's 'moused' for leopards, baited-up from a water-bike and suffers the indignity of a wife who always catches bigger fish than he does.
'A really mixed bag of fishing, travel, tackle and tall tales from the pen of Chris Sandford, presenter of the TV series Just Fishing . . . lavishly illustrated . . . You won't be able to put it down' – John Wilson, Sunday Express
'A very enjoyable read' – Fishingmagic.com
'Chris Sandford . . . has show biz in his blood and A Wellie Full of Water is an entertainment in umpteen acts.' – David Beazley, Gamefisher
———————————————————–
Flytyers' Flies – The Flies that Catch Fish
Chris Sandford has fished since he was a boy and his collection of vintage tackle ranks amongst the finest in the UK.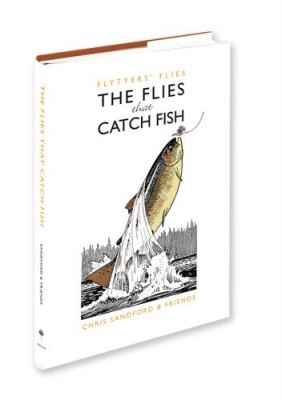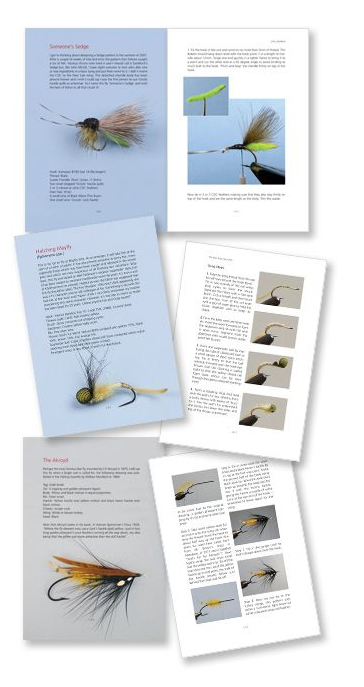 Perhaps more curious than most about the items we fish with, he became intrigued by the fact that many skilled and experienced fly fishers only ever use a handful, or less, of flies. We all, he concludes, have many more flies than we will ever need. This fascinating, meticulously photographed book is the product of Chris asking eight highly respected flytyers to name, and tie, their three favourite flies. The resulting twenty-seven patterns are, without doubt, the flies that catch fish.
' . . . an absolute must for all fly fishers and tyers alike. The featured patterns by these leading tyers are just mouth-watering and I for one will be adding them all to my fly box . . . An outstanding book in every respect and worthy of a place in your fishing library' – Gamefisher
———————————————————–
The Best of British Baits with Supplement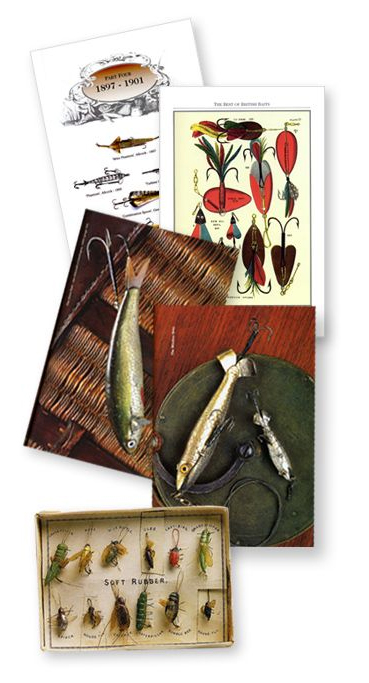 The Best of British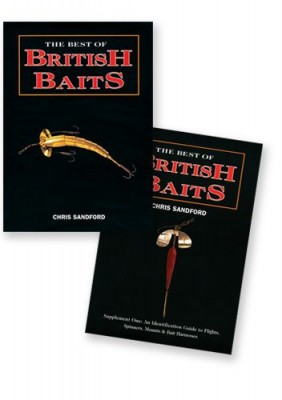 Baits is the first in-depth study of artificial baits made in the British Isles. This identification guide is the result of five years' intensive research and traces the history of our lures from Izaac Walton's detailed description of a silk minnow in 1653, through to the 1930s. Patent specifications are used chronologically to mark the development and examine the innovations found in the design of the artificial bait in Great Britain.
The Supplement is an identification guide to flights, spinners, mounts and bait harnesses.
The Supplement to the Best of British Baits
Buying both together saves £2.50