Actor. Presenter. Angler. Writer. Flytyer.
Get Your Old Tackle Out!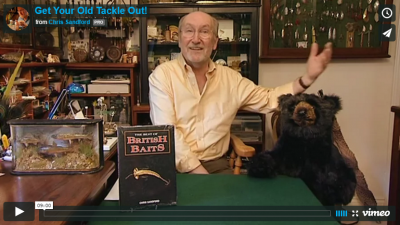 Thinking of starting your own vintage tackle collection?
Wondering what that bit of old tackle's worth?
Then watch the show…
"Get Your Old Tackle Out!"
and read the article
'Starting a Vintage Tackle Collection'
Both the article and the show will not only give you a financial insight into what's hot and what's not in the world of vintage tackle, but will guide you along the tricky path of starting your own collection. I'll show you a whole creel full of vintage tackle that made a fortune. An Irish rod and reel that fetched £1500, a tiny lure that made nearly £3,000 and a Hardy reel that went for £15,000!
If you want to start a collection or think you may have an item of old tackle that could be worth a fortune, you can't afford to miss…"Get Your Old Tackle Out!" Click here to watch Episode 1, 2,3 and 4 
To keep up to date with all my news – Sign up now! I'll Keep You Posted!

Welcome to

'STUFF'

my video magazine!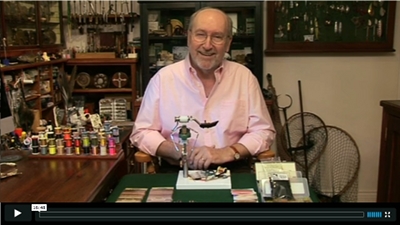 When I appear at fly-fishing and vintage tackle shows many of the questions that I get asked fall into similar categories. So I've put together this little video magazine that will hopefully answer many of your queries but also show you some of the materials, tips and tricks that I'm more than happy to recommend.
To read more about my 'STUFF' and watch the videos, click here for Episodes 1 thru 10.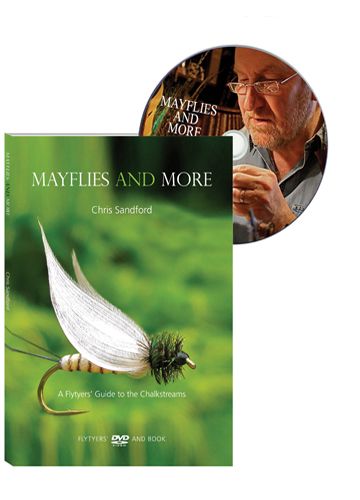 Check out my new step by step fly tying DVD and booklet